Each and every one of us is strong in our own way. I want to want others to feel strong and confident in the power of their bodies, too. My services focus on a holistic approach to your health through a blend of personal training, lifestyle coaching, nutrition and massage services. We offer a variety of programs catered to your specific needs from Lifestyle Coaching and Personal Training to Find Your Bliss, Training Designed to Empower Women.

Spiritual Lifestyle Coach & Personal Training to Find Your Bliss
Are you satisfied with where you are right now in your life? We help clients who are unable to move on from the past and are stuck at one place in their lives. If you had dreams and goals left unfulfilled in your life, My Robbie is the place to to see yourself on the path towards success. An unhealthy lifestyle is the easiest way towards anxiety, stress and health problems. You need to step out of habits that are holding you back to not only succeed in your professional life but also to sculpt your body to see it the way you have always wanted it to be. We realise it is not easy to turn your life around. It is not simple to just wake up one day and start exercising and thinking positively. The path towards a healthy lifestyle is not easy but it is not impossible either. All you need is the motivation and the right people standing by you to encourage you on the way, so if you ever stumble, they will be there to help you get back on track. This is what we do!
We help you to:
Be mindful of and accept who you are
Become yourself in a way that changes your life for the better
Live your life the way YOU want
Empower your mind, body and soul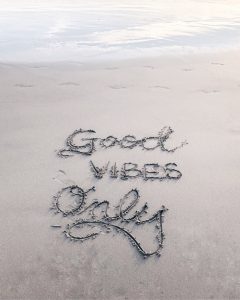 It worries us that stress is on the rise in Australia. More and more people are suffering from anxiety and stress because of which they end up neglecting their health, both mental and physical. This is especially true for the ladies as they have to manage both their professional and personal lives. We realise how hard it can be to balance your professional and personal life. Work alone can be stressful as the competition nowadays to get ahead requires hard work. We work with you to overcome these odds and get you charged up to take on the challenges.

Personal Training Designed to Empower Women
Dropping weight is not easy. Ask anyone who has lost those extra kilos and she will tell you. You need the best personal coaching with the right motivation and guidance to turn away from the unhealthy lifestyle you have been living for so long. Leaving all that behind will require inner strength, something we will provide you so you can look forward and prepare for the journey ahead of you. It is our passion to help women to not only overcome anxiety and stress but also their physical selves. We help you find the true bliss that is health and happiness.
We help women prepare for the journey by offering you the chance to join us at My Robbie.
We do Live Face Time or Small Group Personal Training
Call TODAY or message to discuss your exciting journey.
Please contact Robyn on M: 0417 183 253 for more information.

Small Group Training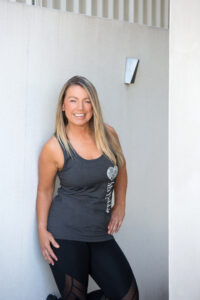 What's included ?
Nutrition Tips.
Private Facebook Community.
HIIT & Strength Sessions.
My Robbie's app – online clients.
Positive support & guidance.
Payment options – Direct Debit weekly or fortnightly
Please click link for all bookings.   Book My Service
Please stay home if unwell and if you are experiencing flu-like symptoms.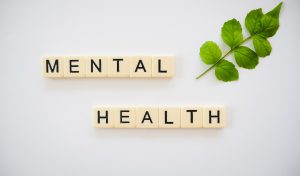 Testimonials
Bethan Obrien Viney – 5 Star
Robyn's personal training has been an awesome experience, I was skeptic about personal trainers for years but after a couple of years of travelling I decided to finally get off my ass and find some motivation, I wouldn't of been able to find that motivation without Robyn. I've been seeing Robyn for almost a year now, I reached my goal weight faster than I could of ever imagined with Robyn's encouragement, I've lost 12kg to get to my goal weight and continue to enjoy and look forward to my sessions with Robyn. I cant recommend her enough!
Kelly Woods – 5 Star
When I first met Robyn I was depressed, suffered high anxiety and was at the end of my rope with myself and my body. I had literally tried everything – all the diets, all the programs, all the "journeys" and all the "lifestyles changes" (read more diets!!). I had an arsenal of exercise DVDs to rival a video store. Nothing worked for me. I had no self belief, no energy and couldn't even do a proper push up let alone a set of them on my knees! In the last few months Robyn has pulled me out of the darkness, her style is encouraging and supportive not like the trainers on TV who scream in your face and make you cry! I am rapt to say I can now do a push up! I had no clue that I had been exercising the wrong way all my life. No wonder I couldn't stick to anything! My mind wasn't in the right place for a start! Robyn has changed all of that. The changes in my body are incredible, I never thought I could look and feel the way I do now. Working one on one with Robyn will change the way you think about exercise, you will want to make her proud of your efforts, you will want to make yourself proud, best of all you will walk away from a training session with her knowing you have given all you had in the tank and it feels phenomenal!!!. I have never looked forward to doing exercise until I met Robyn. I never knew how strong I could be. If you are looking for a sign to change your life – THIS IS IT
Kim O'Shanassy -5 Star
Robyn as a personal trainer has truly changed my life! I had been overweight for too long and with zero motivation. I can now say I am dropping weight and feeling stronger mentally and physically every day. Her positivity and belief in you is constant. I am so grateful to have met her. She is a rock!! (and she rocks!!) lol I would recommend her to anyone! Thanks a million Robyn xx