Earth has Rhythm ™ Retreats
Experience spiritual journeys with soulful nature walks, designed for women in Australia's South West.
Join Us
I'm so happy you're here.
I'm on a mission to help you reconnect with your body and mind through intentional experiences rooted in nature. I've spent a great deal of time in the South West region of Western Australia, and it continues to surprise me physically, emotionally, and spiritually with every visit.
These retreats aim to welcome movement, breathwork, and meditation amongst natural beauty to bring in a sense of calming, restoration, and, ultimately, relaxation. Because we all need an outlet to de-stress today more than ever. So, what better way to do that than in nature amongst other adventurous women?

Your adventure awaits
For those seeking a unique experience and a spiritual connection among like-minded individuals.
With the day-to-day stresses of appointments, obligations, & expectations, it's easy to forget what our hearts and souls really need. Nature can serve as a powerful form of healing. With the intention to disconnect to reconnect, I invite you to lean on your natural surroundings to feel closer to yourself spiritually, mentally, and physically. Throughout this two-night, three-day retreat, we'll venture outside in nature and look inward with guided meditation, dancing and a fire ceremony to ignite your heart fire.
It's time to venture outward to journey within. Will you join me?
Join The Next Retreat
Price: $330.00 per person
Departure Dates: 17th – 19th of November
Retreat departure meeting point: Conto's Campground
Location: South West Region of Western Australia
Min: 4 people
Max: 8 people
Accommodation: Camping
Catering: Partially catered
Tour Guide: Robyn
So, join us today! To Connect to Oneself Spiritually, Mentally & Physically
Experience transformative and nourishing spiritual journeys
Getting outside in nature can be a very powerful form of healing. Being located in the beautiful South West Region in Western Australia, we're blessed with an abundance of nature and healing energies discovered by our former ancestors. Our retreats are focused on disconnecting and reconnecting with oneself spiritually, mentally and physically with the beauty surrounding us. Part of the walk will be silent where we'll take you along the Cape to Cape live with breathtaking flora & fauna, coastline where you'll be met with pristine waters, deserted beaches and towering Karrie trees in the Boranup Forest.
Join us on a spiritual walk that replenishes your mind, body and soul….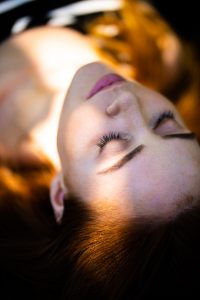 "So I take this word reconciliation and I use it to reconcile people back to Mother Earth, so they can walk this land together and heal one another because she's the one that gives birth to everything we see around us, everything we need to survive."    [ Max Dulumunmum Harrison ]
A glimpse at this intentional experience
You will embark on a journey that takes you deep within as we guide you through the breathtaking South West Region. Soak in the spectacular Cape to Cape coastline views, the towering Karri trees in the Boranup Forest or a peaceful river walk in Pemberton.
Welcome – Day 1
We'll convene at a dedicated meeting point where we'll introduce ourselves, walk through the retreat itinerary and set up camp for the evening.
Welcome – Day 2
Before we embark on our hike, you'll be offered Botanika Native Herbal Blends which are 100% Australian native superfood tonics that can help you deepen your connection with nature.
We'll then proceed with our 10 km guided hike (around 3-4 hours). Part of the hike will be in silence as an invitation to go inward and to be present amongst nature's sights and sounds. We'll walk with an easy pace and take breaks throughout the hike to take in the views and to learn more about the surrounding areas. You'll also have the opportunity to participate in a journal session to reflect on your surroundings.
We'll return back to our campsite where a nourishing lunch will be prepared.  After lunch we will guide everyone through a meditation, you'll be offered Heart Matrix Waters to connect into your heart space and experience a sound bath with Tibetan bowls and healing crystals.
Meanwhile, you'll have free time to explore the surrounding area or rest. You'll also have the opportunity to meet with me privately for a guided psychic reading.
Dinner & Dancing
After dinner, I'll invite everyone to gather around the fire with noise-cancelling headphones while listening to intentional and upbeat playlists that have been curated for the moment. This is where you'll be able to let the music and the Earth's rhythm move you as you dance beneath the stars. The most important element here? Let loose and have fun!
Awaken & Depart – Day 3
We'll awaken amongst nature and begin to pack up our belongings and make our way back to our cars to say our goodbyes.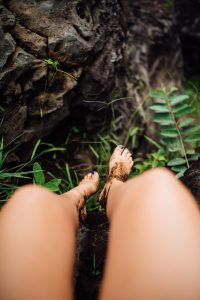 Ancient Land Connection
The South West Region is not only visually alluring but also abundant in healing energies, discovered by our wise ancestors.
Connect to the power of this ancient land as you sit in nature's lap and breathe. Below you, there will be over 100 limestone caves, formed approximately 1 million years ago. These caves emit rich, cleansing energies that will be felt in your heart before they permeate through your entire being.
A walk in the South West region is more than a physical activity. It will move you emotionally, mentally and spiritually. Walking, Breathing & Meditating among such natural beauty is a perfect way to de-stress.
We will take you to the best spots, as you discover yourself and the peace within. There's no better place to feel aligned and in perfect harmony than on the sacred lands of Western Australia's Top Tourist Region.
What's Included
1 Lunch, 1 Dinner & Water
2 Nights of camping, 3 – Day Retreat
3 – 4 hours approx. Guided Hike
Meditation, Tibetan Sound Bowls & Healing Crystals – with Kaz Buckley
Yoga mat and blanket
Embodied Flow Trance Dance & Fire Ceremony
15 min Psychic Session – with Robbie
Botanika Native Herbal Blends or Heart Matrix Essence
Experience Highlights
Walk in silence (part of the walk)
Dance your Heart Fire
Reconnect in Nature – find your bliss
Introduce yourself to this ancient land
Leave with a renewed experience to share
Afterward, you'll return home with a renewed sense of being in your heart, mind, and soul, with newfound connections to the land and like-minded individuals with unforgettable memories from a magical place.
Will you join me?
Spots are limited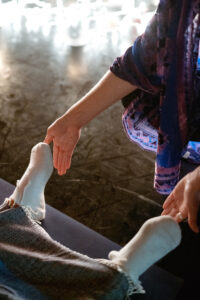 Testimonials
We were blessed with a perfect sunny winter day for our hike along cape to cape … a great opportunity to take some time out and get grounded. Thoroughly enjoyable and would highly recommend.
— Kate
I spent last weekend with Robyn and a bunch of amazing women on the first adventure weekend in Margaret River. Such a rewarding weekend. It was great to get away from life for a little and really reconnect with yourself. Highly recommend this trip to anyone! Thanks for an amazing week, Robyn. I will definitely be coming to more of these.
— Kelsey

Retreat Details
Pre departure information: Emailed four days before the retreat date, including a full itinerary and recommended packing list.
Please bring for walk 
2 litres of water- minimum
Weather jacket
Day back-pack for water & lunch
Good hiking shoes
Long pants, leggings or gaiters
Hat & sunscreen
Camera
Towel
Fly net
Not Included
Transportation to and from meeting point
Tent equipment 
Personal Items
Breakfast & Snacks
Frequently asked questions
How Can I Help You?
Will I receive an itinerary before?
Yes, an itinerary will be shared with you four days before the retreat.
Is food provided on the retreats?
Dinner will be provided for you on the second night, along with snacks for the hike and water at the campsite.
Can I bring alcohol?
Definitely! I do ask that you please drink in moderation so you can fully enjoy the entire experience.
Do you provide transportation?
No, we do not. You'll need to drive yourself or share a ride with family or friends to the starting location.
Do I need to be physically fit?
Our walks are specifically tailored for beginner to moderate levels of fitness. They are typically around 10 km. Please see your doctor if you have any concerns regarding your health. Additionally, I recommend bringing any medications you may need with you as we'll be in a remote area.
Is there a shower or toilet at the campgrounds?
There aren't any showers at the campgrounds, but there will be a toilet available.
Do you offer private bookings?
Yes, I do! For private bookings, please email me at info@myrobbie.au, and I can assist further.
What is your cancellation policy?
I understand things can change and that you may need to cancel or update your booking. If this is the case, please note I will not accept changes or cancellations within 24 hours of our retreat dates. If it is under the 24-hour mark, you will incur a fee of 50% of the booking price. No-shows will incur 100% of the cost of the booking.
What if the weather is bad?
I will closely monitor the weather leading up to our retreat dates. It may be that we need to cancel or postpone the retreat if we're to expect severe storms or extreme heat. If we do need to cancel, retreat fees will be refunded.

Botanika Native Herbal Blends
Welcome to Botanika Herbals 100% Australian native superfood tonics that empower people to connect with country, and the true medicines of this land. We invite your presence to journey on a sensory experience deep within your core, activating + awakening all parts of your self, supporting you to be in the fullness of your entire being to receive the transformative wisdom of the plants.
Heart Matrix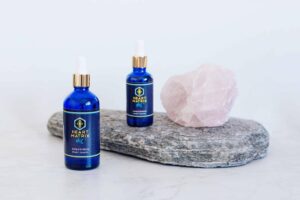 The sacred vibrational healing essence is designed specifically to cleanse and support the Crown Chakra; it is through this chakra that is the entry point of the down-pouring of Divine Energy.
Please stay home if unwell and if you are experiencing flu-like symptoms.