Listen to the inner whispers of your soul, and you will arrive home safely to the essence of who you are, LOVE.
I believe healing comes from within. By utilizing a unique blend of ancient techniques and contemporary practices in my massage services, facials and psychic readings, I'm able to help you calm your mind and nurture your soul. I offer a variety of services including a Balancing Massage based on the Ancient Hawaiian massage, Hot Stone Massage, Ayurvedic Kansa Wand Facial and Psychic Medium Readings.
Ladies Your Invitation to a Unique Balancing Massage
Robyn Whitehill, founder of My Robbie, can adjust your body's energy for greater health and well-being. She does so by integrating Ancient Hawaiian massage and unique healing techniques to clear energy blocks in the body and using essential flower essences, the wisdom of interpreting your body's messages for therapeutic relief. Using forearms and hands in long flowing movements, Robyn will sweep away tension and bring you to a point of deep relaxation. A single session of this "Hawaiian Massage" can have dramatic effects. Robyn's clients have reported greater vitality, a stronger immune system, and a brighter outlook as some of the benefits.

What's included in our massage:
Foot Soak & Scrub
Aromatherapy Massage Oil
Living Essence Cream
Hot Towels
Heart Matrix Water
Contact My Robbie Today on M: 0417 183 253 or Book on-line Book My Service

Hot stone therapy is more than just a massage, this treatment does wonders to boost your immune system, relax your body, calm your mind and nurture the soul. Hot stone therapy is a very grounding massage, the heated stones are placed on the body and another stone is used by the therapist to glide across the skin, surrender to blissful relaxation.
What happens during and after a massage?
Every time you have a Hot Stone Massage you will experience something different.
Eliminates toxins through the lymphatic circulatory system.
Helps to soothe and relax the nervous system.
Alleviates sore tired muscles.
Increased vitality and boosting the immune system.
Balancing the body and mind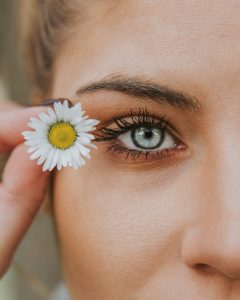 Ayurvedic Kansa Wand & Crystal Therapy Facial
Kansa Wand a blend of copper, tin & trace minerals (bronze) which gives it potent therapeutic properties. Ayurveda's best wellness & beauty secret that dates back more than 5000 years ago. The Kansa facial massage focuses on the 12 Marma points (the stimulation of vital points) to bring oxygen and nutrients to these areas. It helps with the formation of collagen, elastin, lymphatic drainage, enzymes and antioxidants.
Skin preparation and treatment
Gentle Cleanse
Toner
Massage
Kansa Wand & Crystal Therapy
Hot Towel
Toner
Moisturiser
Discover your Dosha, the mind-body type elements.
Vata – Dry Skin (Air & Ether)
Pitta – Sensitive (Fire & Water)
Kapha – Oily Skin (Water & Earth)
Treat your skin with AWE Cosmeceuticals
No SLS/SLES
Mineral Oils
Harsh chemicals
Parabens
Zithila Multi Oil is used for the face massage, suitable in the management of skin conditions such as eczema & psoriasis.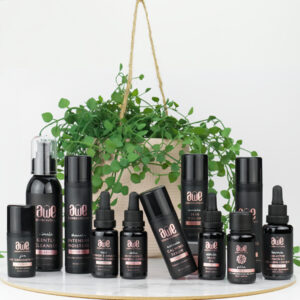 AWE PRODUCTS AVAILABE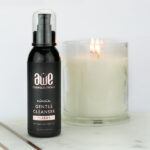 Combining natural surfactants, with Ayurvedic extracts and sesame oil to maintain soft supple skin. Leaves skin feeling clean, refreshed and ready to accept the benefits of your serum, mask and moisturiser. Hypoallergenic fragrance.
Age Recharge Serum
Boasting Pro-Youth Complex, the ultimate in anti-ageing peptides, the rich, dewy serum helps provide cellular repair renewal and longevity to your skin whilst hydrating and nourishing the complexion.
Age Recharge Moisturiser
Designed to be applied after your selected treatment serum, this moisturiser has all the age defying actives included in the Age Recharge Serum, in a creamy base for complete hydration.
Please stay home if unwell and if you are experiencing flu-like symptoms.